Ranbir Kapoor Worked Hard to Gain Sanju Baba's Gait and Body Language
Ranbir Kapoor will be seen playing the role of Bollywood's popular Munna Bhai in the much awaited movie. He not only walked the ramp in Sanju baba style but is also enjoying posting pictures with his onscreen children. He has already stepped into the shoes of Sanjay Dutt's recent part of life with his new unidentifiable look.
Ranbir is looking like Sanjay's carbon copy.
The 34-year-old has taken up the challenge of bringing before and after part of Sanjay baba's life alive through a biopic. He was spotted shooting with similar hairstyle and mustache in Mumbai. He is also praised for playing versatile roles with perfection and dedication.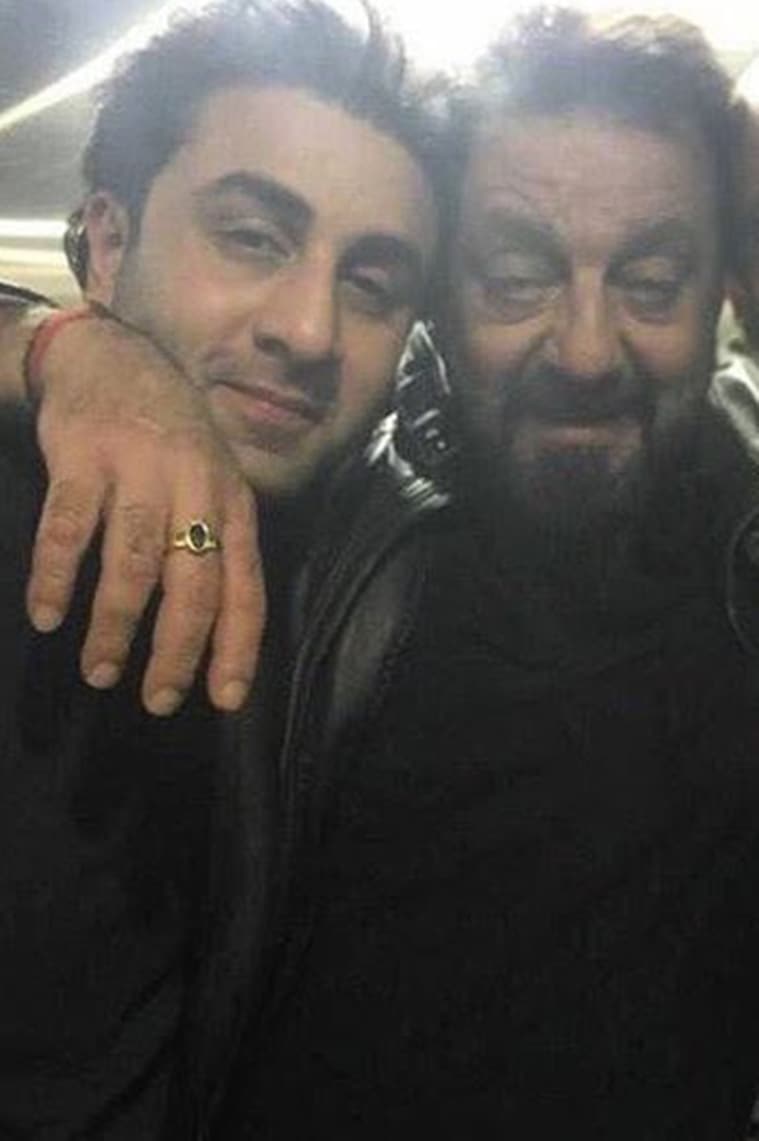 According to reports, Ranbir will be seen in six different looks to show different parts of Sanjay Dutt's life in the movie, tentatively named Dutt.
The film will not only show his numerous affairs and emotional struggle after his mother's death but also his relation with his dad, Sunil Dutt. Paresh Rawal will be seen playing the role of Sanjay baba's dad Sunil while Manisha Koirala will play the role of his mom, Nargis.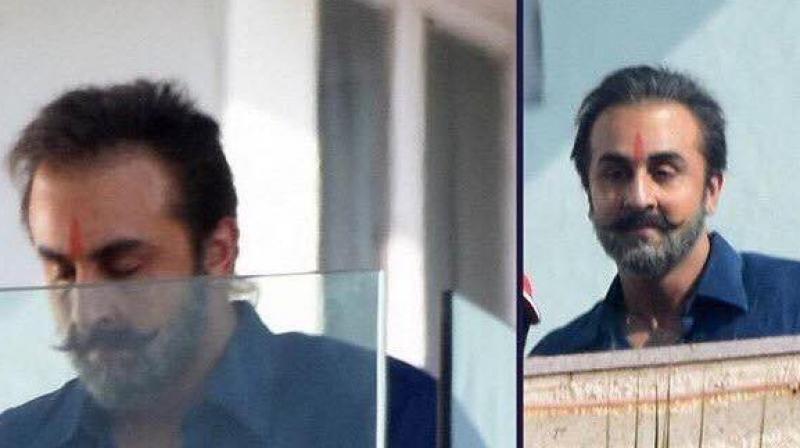 Many other actors like Sonam Kapoor, Anushka Sharma, Dia Mirza, Vicky Kaushal and Jim Sarbh will be seen in small roles.