Aishwarya Rai Bachchan and Abhishek Bachchan are one of the sweetest and strongest couples in the Bollywood industry. After reading this post, you will surely delete some weird things you have take into consideration when it comes to couple goals. This powerful Jodi is celebrating their 10th anniversary today. They got legally married on 20th April 2007.
Abhishek and Aishwarya have 5-year-old sunshine named Aaradhya. She is the little princess of the Bachchan family. Nowadays, every marriage is giving its test and most of the marriages fail to stand the test of time. Even Aishwarya and Abhishek have faced lots of problems in their marriage and are still facing them head on.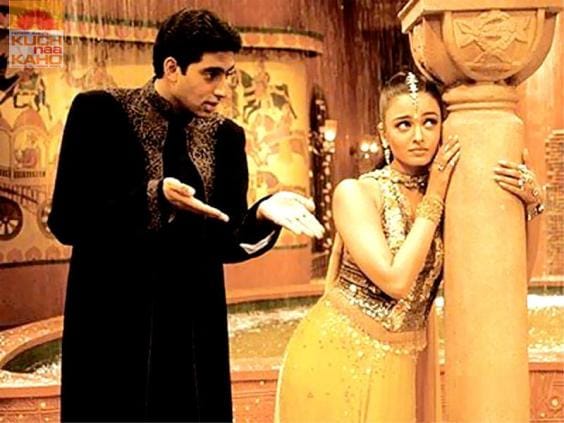 The media people never to criticize this couple whenever they got a chance. However, this couple has always passed all the test with flying and will always do so. They accept each other instead of their previous bad decisions in personal life. They still face all the rumors and criticisms together.
When most couples loosen their trust on each other, this couple makes a relationship, even more, stronger than it previously was. They always stood beside each other in the thick and thin situations. A show also announced them to be more popular than the couple Angelina and Brad Pitt who separated ways last year.

Budding friendship
Aishwarya and Abhishek first met in the year 2000 on the sets of the movie Dhai Akshar Prem Ke. From that time, they started liking working with each other while constantly fighting and teasing each other from time to time. Although, at that time they were unaware of the fact that they are made for each other. They worked in a lot of films after that and they still fight with each other as small fights are good for the relationship.
How love blossomed
They actually got attracted to each other while shooting for the film Kuch Naa Kaho and then the song Kajra Re.
Wishing the cutest couple a very Happy Wedding Anniversary!